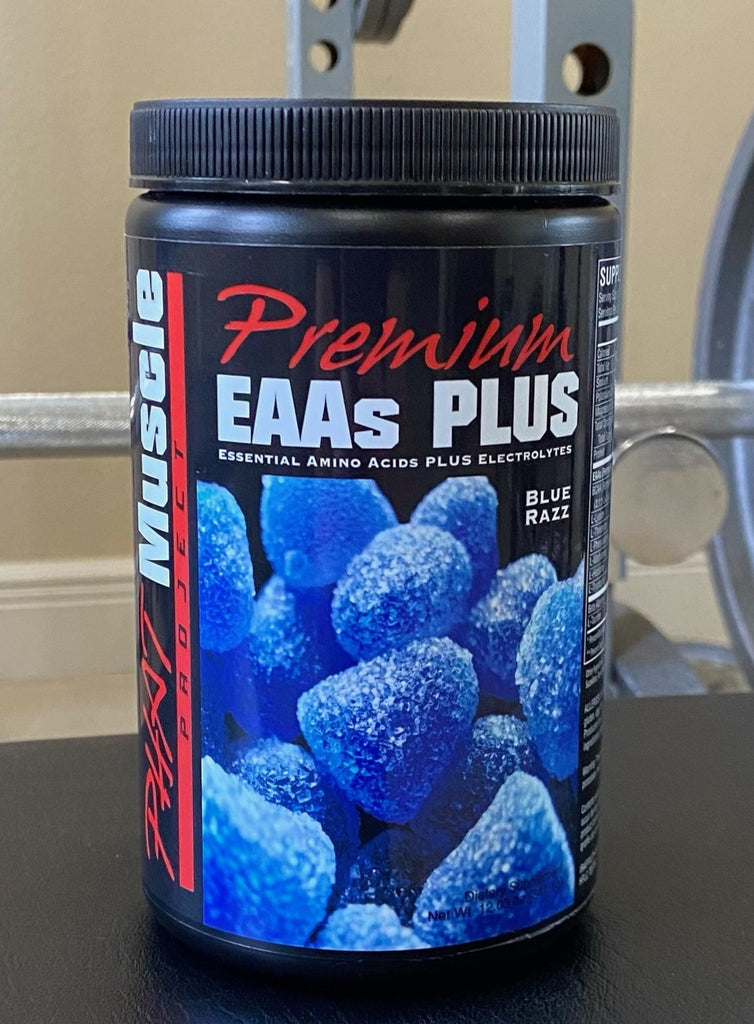 Details
Premium EAAs Plus were designed to not only provide your body with the amino acids it needs to recover and put on new muscle, but also provide key electrolytes to help with muscle contraction and cell volumization.  We designed this product using the highest quality fermented BCAAs instead of aminos derived from duck bones and feathers like other companies offer - no one wants that.
Also included is beta alanine to help you push further through your reps with increased strength and endurance. Research suggests that Premium EAAs Plus may help support:

• Muscle growth and recovery
• Increased cell swelling and nutrient delivery
• Increases in strength and endurance
• Decreased muscle fatigue and lactic
acid build up

Recommendations:
Mix 1 scoop in 12-16 oz of water either before, during, or after workouts as a dietary supplement, or as directed by your healthcare practitioner.