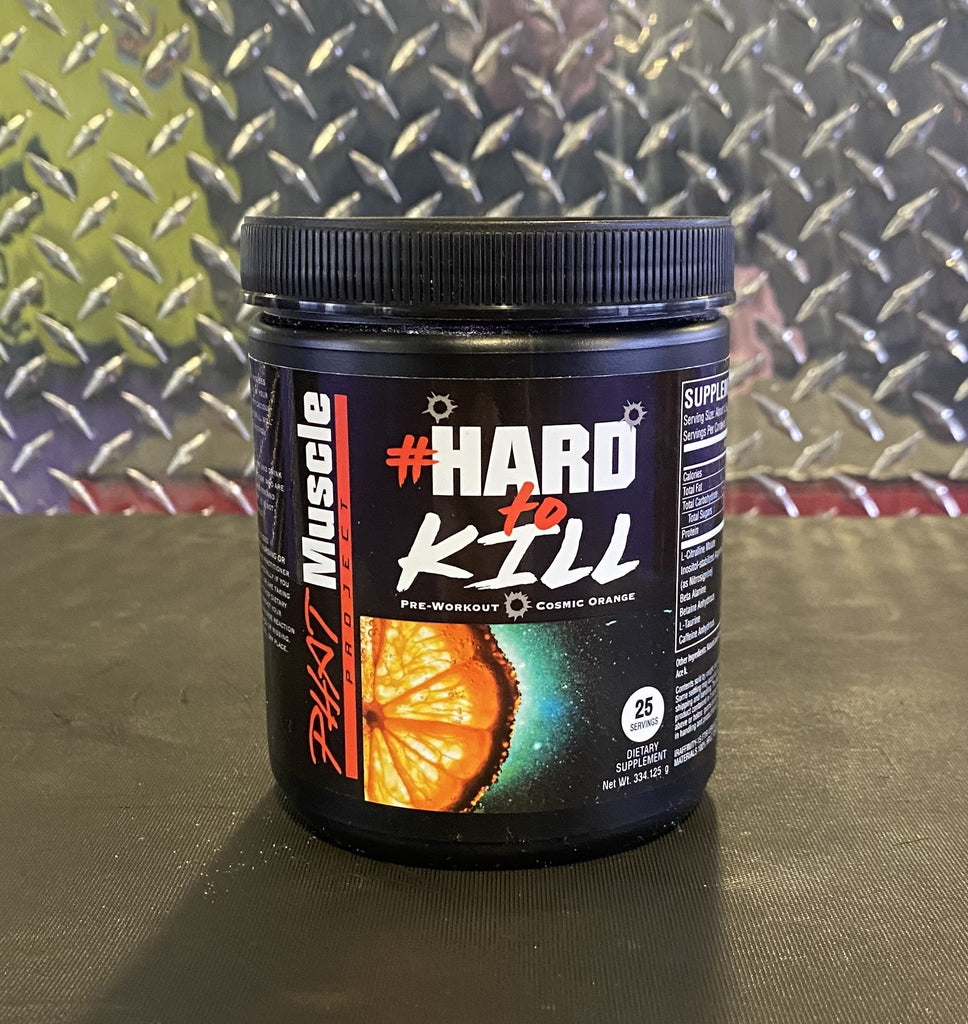 Details
#HardToKILL was developed with one goal in mind - provide a fantastic tasting pre-workout that doesn't have all the pointless fillers or pixy dust associated with a lot of products on the market.  Pre-workouts should provide extra energy, help you push farther into workouts than normal, and maximize cell swelling and nutrient delivery to get the most out of training.  #HardToKILL only has 6 ingredients and provides extreme focus without jacking your caffeine levels too high.  It was designed with patented and efficacious doses of ingredients backed by research. 
Research suggests that #HardToKill can help support:
Increased focus and energy
Increased cell swelling and nutrient delivery
Increases in strength and endurance
Decreased muscle fatigue and lactic acid build up
Suggested Use : Mix 1 scoop with 8-10 oz of water and drink 30 minutes prior to your training or event.  For those who are sensitive to caffeine mix ½ scoop with 4-6 oz of water and drink 30 minutes prior to your training or event.  It is not recommended to consume 4 hours prior to sleeping.
Caution: If pregnant, nursing, or taking medication, consult your healthcare practitioner before use. Keep out of reach of children.
Other Ingredients : Natural apple flavor, citric acid, sucralose, tartaric acid.

Manufactured on equipment that may also produce products containing ingredients egg, wheat, peanut, tree nut, fish, and shellfish ingredients.
Servings: 25